The Institute's library is located on the 3rd floor of the Versailles Building. It is open from Mondays to Fridays at 9:00 am to 7:00 pm and is only accessible to students and staff of the University Institute of Technology of Université Paris Cité.
Due to the health crisis, the protocols have been changed.
Find all the information related to news, services, collections and tutorials on the library's website.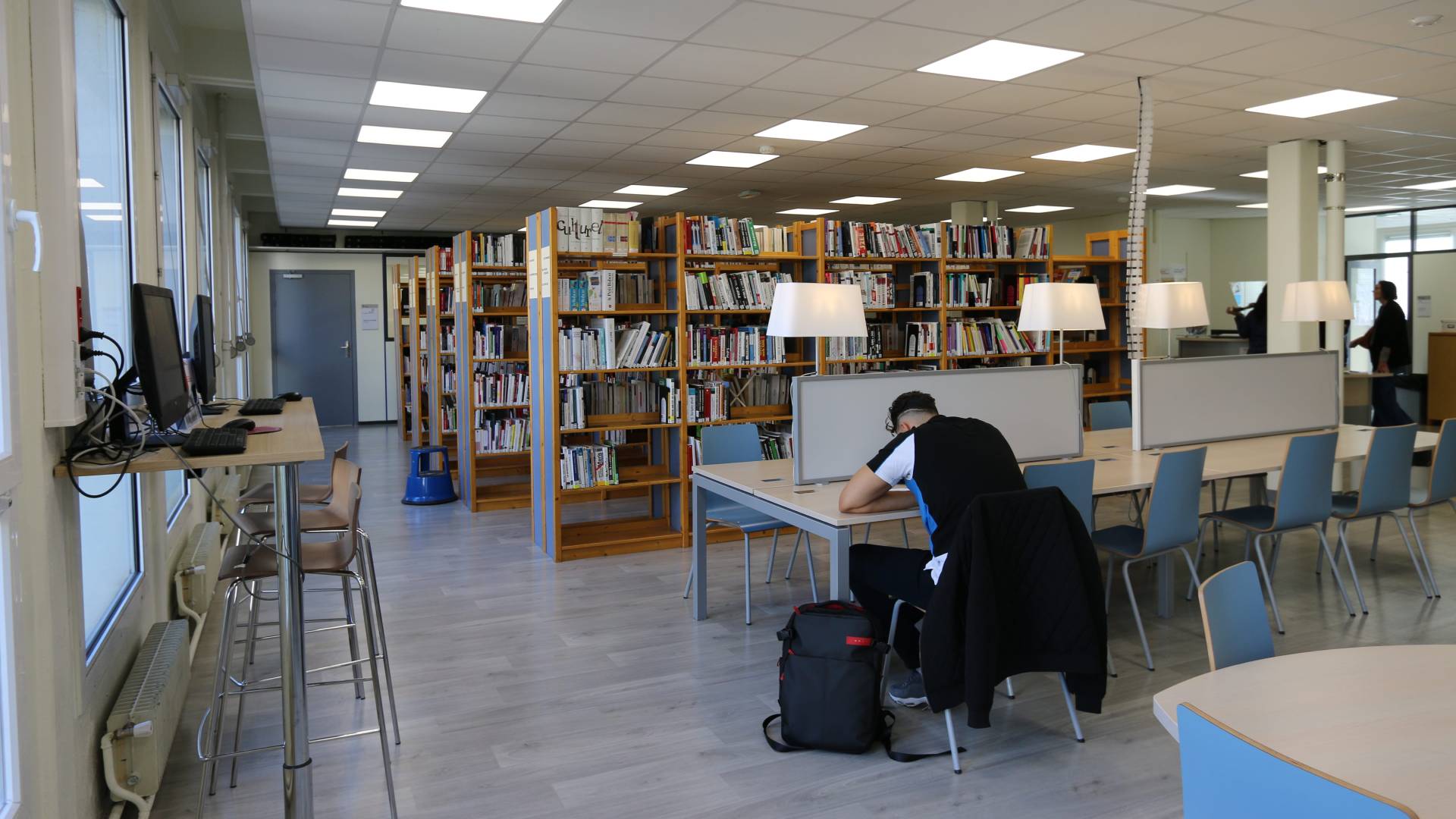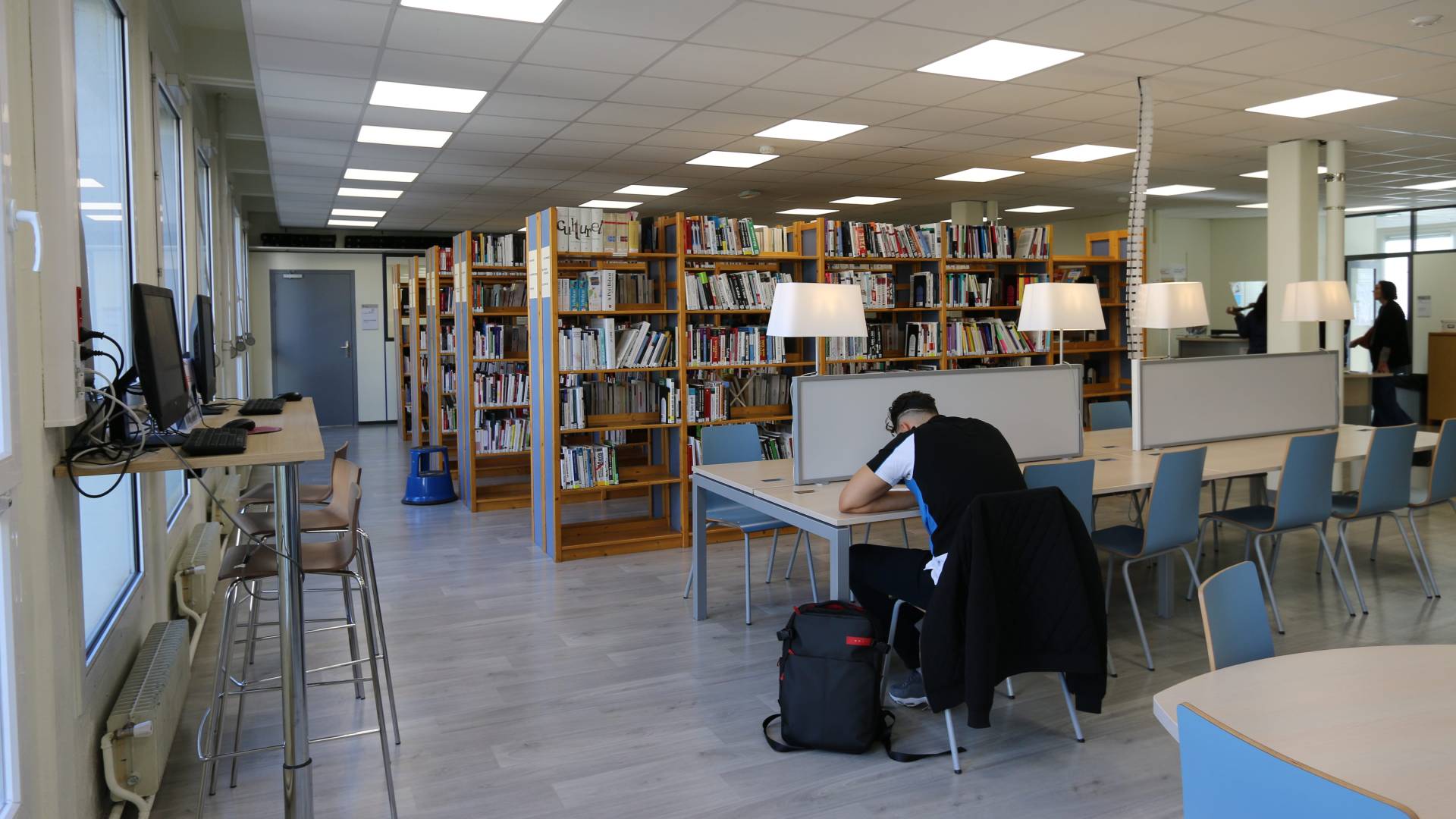 The library has 4 distinct areas
a lounge area ;
an area for individual work ;
a coworking area ;
a videoconferencing area (rooms for group work to be booked in advance).
In all, the library has a capacity of up to 97 people and has 8 computers, Wi-Fi access, 2 Médiascapes (collaborative working tools) and 25 laptops available on loan (see below).
Students also have access to the library's printer, photocopier (additional cost*) and binding machine (free**).
* Payment via student card (€2 = 14 copies. €4 = 60 copies. €10 = 156 copies. €20 = 390 copies).
** The library provides the covers and the binding combs.
Loans
Loans are granted upon presentation of a student card or a staff card
All students and staff members can borrow up to 30 books for 30 days from the Institute's library. Loans can be extended via the online portal for 3 additional months. Up to 100 books can be borrowed through the University's network of libraries.
All journals and magazines can be borrowed except the latest issue, which can be consulted on site.
Borrowing Laptops
Students can borrow a laptop from the Institute's library for use on site or at home by presenting their student card and signing a borrowing agreement. The laptop will be in your care for two weeks (period extendable many times throughout the academic year).
Contact :
Do you need additional information, advice on how to access a database or training on using
library software ?
Contact the library team :
buiut[at]bu.parisdescartes.fr
Tel. +33 (0)1 76 53 47 48/49
Opening Hours
Monday to Friday : 9:00 am to 7:00 pm
Shortened opening hours during university holidays:
9:30 am to 5:00 pm