The University Institute of Technology (IUT) of Paris – Rives de Seine has a community garden project called Return of the Earth. It was created by landscape architect Emmanuelle Bouffé as part of the 1% Artistique initiative.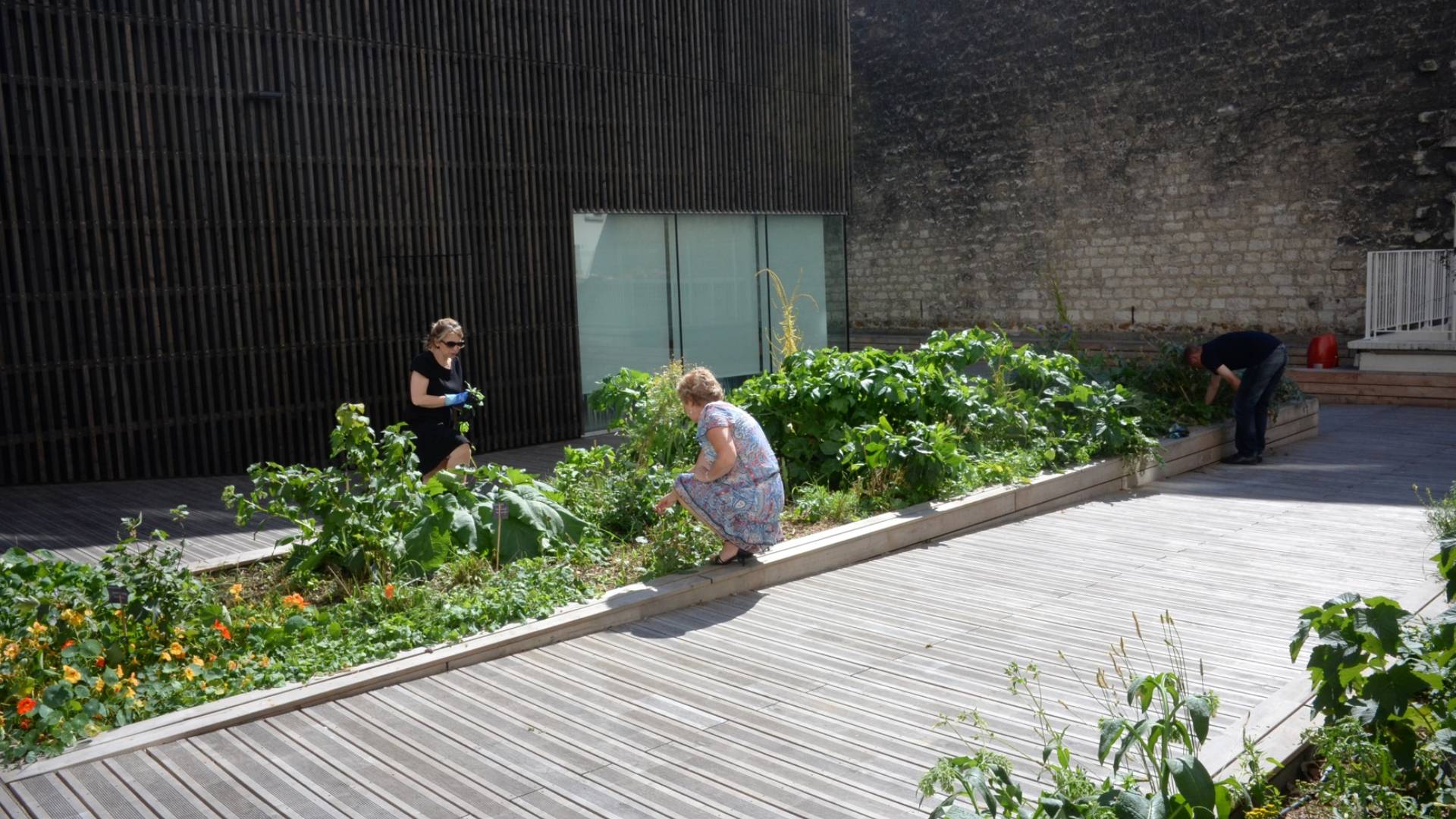 Located on the Mirabeau Campus (see Access and Contacts section), the garden is found between the Versailles and Blériot buildings.
The garden was designed to be a haven of nature at the center of the Institute for all its users, whether students, teachers and other staff.
The garden is made up of three cultural areas and houses a variety of plants, fruit trees and vegetables.
Some of the Institute's programs use the garden as part of teaching since it provides the setting for better student interactions.