The cafeteria and the canteen
The University Institute of Technology (IUT) of Paris – Rives de Seine has two dining options, namely a university restaurant and a cafeteria.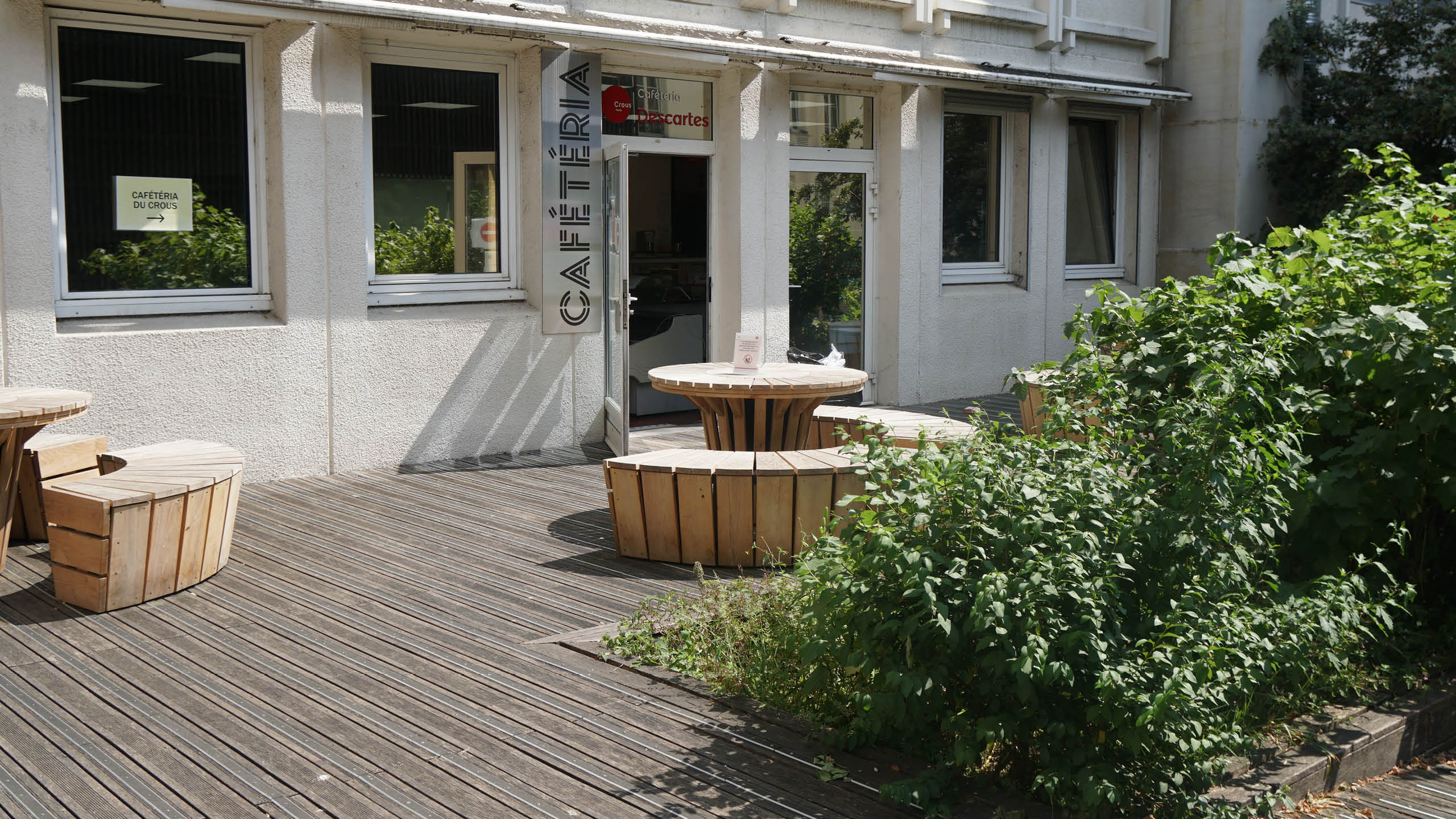 The University Restaurant
Located at the underground level in the Blériot Building, the university restaurant is open from Mondays to Fridays at 11:00 am to 1:45 pm. 
It is possible to order special meals on request (meals without salt or fat, vegetarian meals, etc.). 
The Cafeteria
The cafeteria is located on the ground floor of the Blériot Building and is open from Mondays to Fridays at 8:00 am to 4:45 pm. 
Payment at both dining areas is done at the cash registers using the student card, which contains an electronic Izly chip. 
Students can top up their cards at special kiosks that are located in the hallways of the Versailles and Blériot buildings by using their bank card or a code they purchase from CROUS.
NOTE : payments by cash are not accepted at the cash registers of the restaurant and the cafeteria. 
Contact :
The CROUS office
is open from 11:30 am to 1:30 pm on Mondays, Tuesdays and Thursdays
Ground floor of the Blériot Building.
Tel : +33 (0)1 76 53 47 07